I was pulling up some charts for a conversation with a buyer who's been talking about "waiting for prices to go down" when I came upon this one. This is the median sales price for all residential properties in Orleans Parish since January 2010: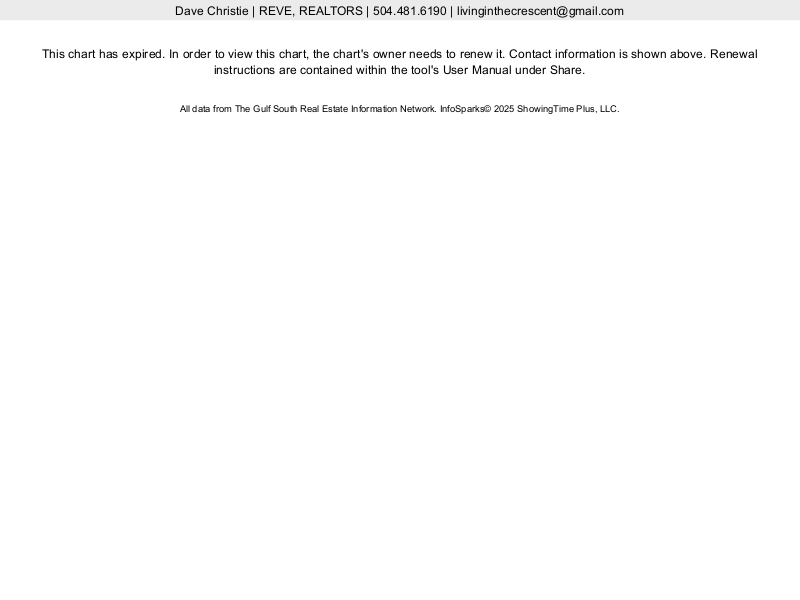 There are brief, small dips — they look more dramatic because I'm scrunching 10 years of data into a narrow graphic — but we don't have a history of deep plunges in prices that provide great buying opportunities. Even if you could figure out how to thread the needle to create a small advantage, the risk of missing out on the overall trend of increasing property values is too high. (This chart represents a 76% increase in prices from January 2010 through November 2020.)
More than that, we can get a good idea of where this market is headed from this graph. There's a consistent, repeated pattern of increases, followed by a pause before the market gets too heated. It resembles a staircase. The longest period of sustained appreciation occurred between 2015 and 2017, which makes that step a tall one, but prices flattened out in 2017.
The median price flattened again in 2019, which set the stage for the increases we've seen this year. 2020 has shown us that as bad as the COVID economy has been in New Orleans, mortgage rates are so low (now under 3%) that buyer demand is still strong. Expectations are that rates will remain historically low in 2021.
History and my instincts are telling me that we'll see the median price continue its climb in 2021, with the inevitable pause kicking in at the end of the year and continuing into 2022. Interest rates should start creeping up by then, and buyer demand can't keep up this pace forever.