These stats reports have sounded like a broken record. Inventory is historically low, demand is high and prices keep going up. In January, the record keeps on skipping when it comes to inventory and demand. But when it comes to prices, it looks like the market is finally catching its breath.
Once again, the number of homes for sale fell in January. There are fewer properties on the market in Orleans Parish than there have been since August of 2006. If you look year over year, the number of homes for sale is down 32% from last January.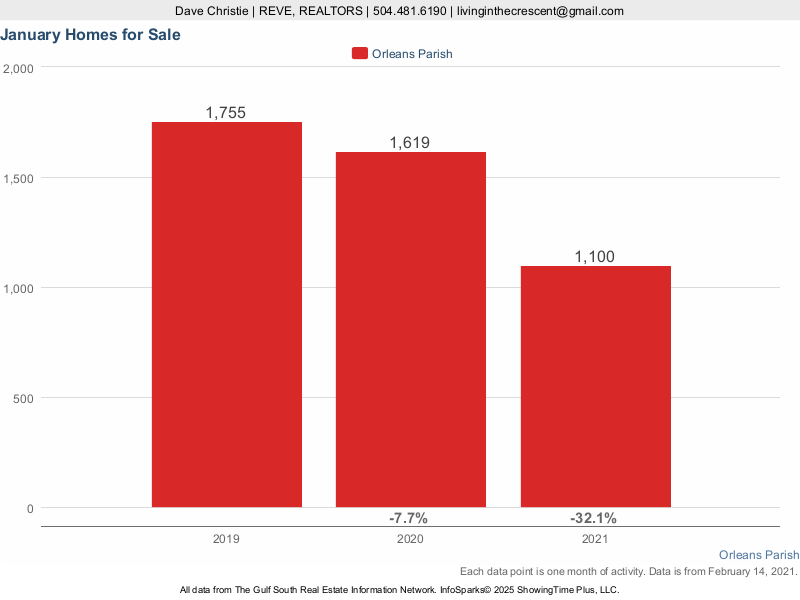 We always see a bounce in new listings after the holidays, but the bounce this January was much smaller than usual, resulting in this dearth of inventory.
The number of pending sales took a sharp, unexpected jump in January. It's the kind of spike we normally see in April. So demand hasn't waned at all. Which makes the median price numbers quite interesting.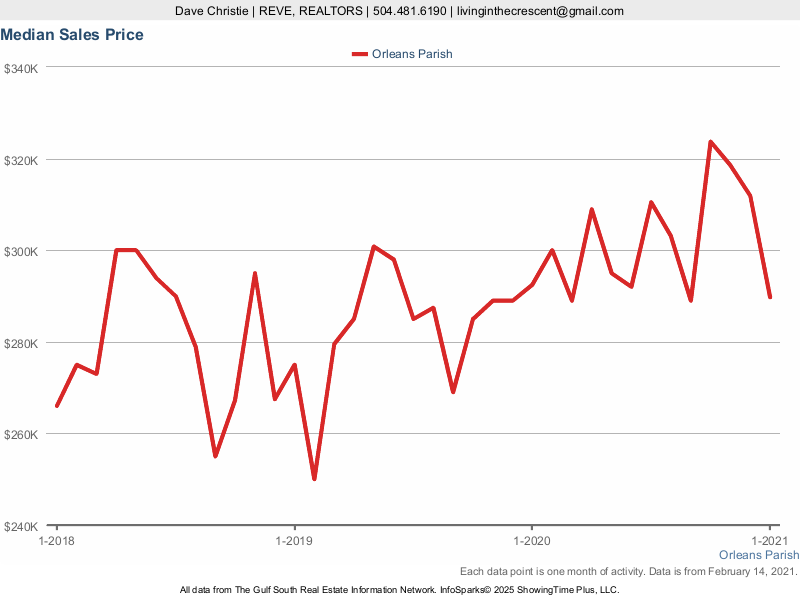 The median price dropped for the third month in a row — the first time that's happened since the summer of 2018. While this could be the early stages of a trend, it's important to point out that this does not come close to resembling some sort of bursting bubble.
I see a couple of things happening at once. First, the market is catching its breath from the sharp rise in prices once we got past March's lockdown. A healthy market has a strange way of sensing when to apply a little brake, and that's what I see here. Secondly, there are lots of first-time buyers entering the market right now. When the lower price points get snapped up as quickly and they are right now, that brings the overall median price down.
Next month, I'll be interested in the number of new listings. In February, that number normally drops from the previous month's post-holiday jump. If it drops this year, our inventory shortage could get even more dire, and that would set prices up for a rebound.