Once again, inventory – or lack thereof – is the story of our New Orleans real estate market.  For the sixth month in a row, and for the 12th time in the last 13 months, the number of homes for sale in Orleans Parish dropped in April.
Let's put this in perspective: there were more homes on the market less than a year after Katrina than there are now.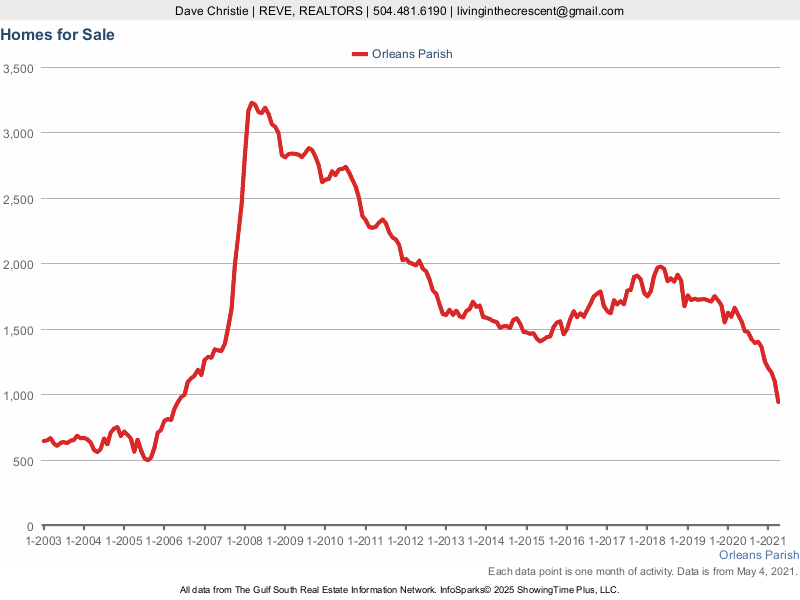 This dearth of inventory impacts everything in our market. Buyers, who are still very active, have fewer homes to choose from. That increased competition made prices go up (again) and the amount of time it takes to sell a house go down. I don't see this pattern changing at all until interest rates make a larger move up.
That will happen. I'm hearing more chatter from people in the financial world that we could see interest rates increase by at least a point before the end of the year. Until then, our market will continue to be a strong seller's market, but still a reasonable one compared to other parts of the country.
One pattern has seen a lot of change, and that's in the condo market. While the pandemic seems to have had no negative effect of the sales of single family homes in New Orleans, that wasn't the case with condos. Nobody was traveling, and that included the out-of-towners who want a second home in NOLA. The condo market didn't tank, but it flatlined while the single family market saw impressive gains.
We're all seeing tourists return to the city, and that includes condo buyers.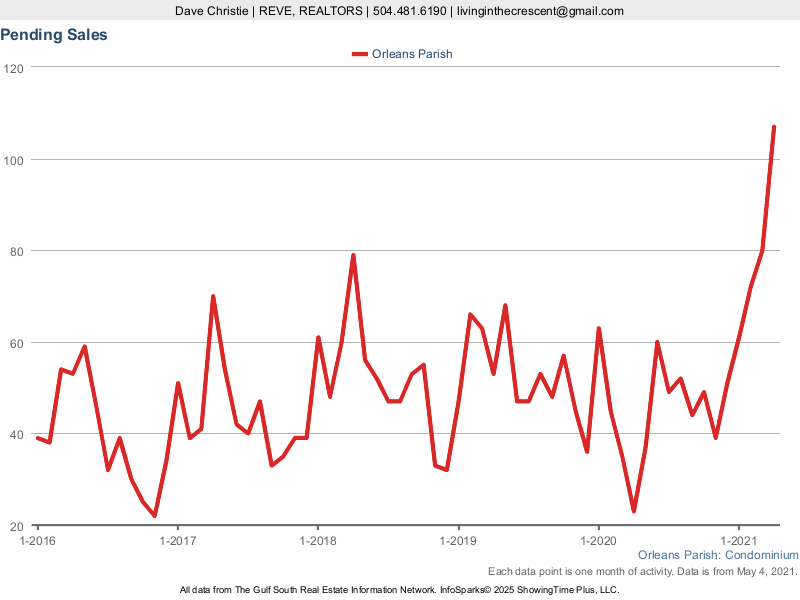 Pending condo sales were up in April for the fifth straight month. Prices are holding pretty steady, but there are signs that the condo market in New Orleans is finally joining the party.