First and foremost, I hope this post finds you all safe and well. The last few weeks have been physically and emotionally draining, to say the least. As we move forward on the road of recovery from Ida, let's take a look at what the August stats tell us about the New Orleans market, and what to expect.
If there's ever been a month to ignore the median price number, August is it. Technically, it rebounded from the drop in July and shows a year over year increase of 15.5%, which is huge. First of all, keep in mind that sales price is a "lagging indicator", which means it reflects contracts that were negotiated 30-45 days ago. More importantly, a whole lot of transactions that were supposed to close at the end of August didn't, thanks to Ida. In fact, you have to go back 5 years to find an August with fewer closed sales in Orleans Parish.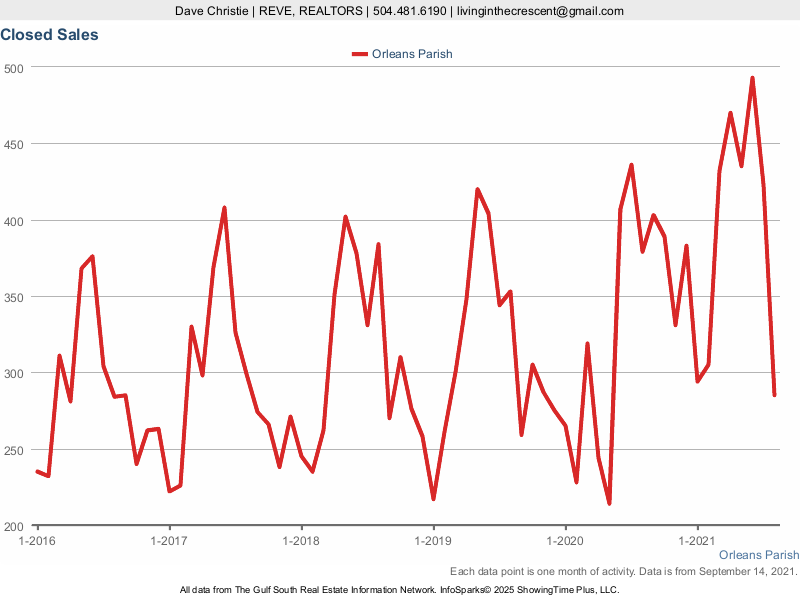 A lot of those transactions will be delayed while appraisers go back out to properties to make sure they weren't damaged in the storm. Lenders won't close a mortgage until they know the home is in the same condition as it was when the appraisal was done the first time. In the cases where the property was damaged, the sale could either be delayed for months until a insurance claim can be approved and the repairs can be made, or it might be canceled altogether. Look for closed sales to fall again in September.
Pending sales is more of leading indicator of where the market is heading, and reflects buyer demand. This stat has soared to unprecedented heights ever since the COVID lockdown was over last year, helped by low interest rates. Thanks to Ida, pending sales dipped in August.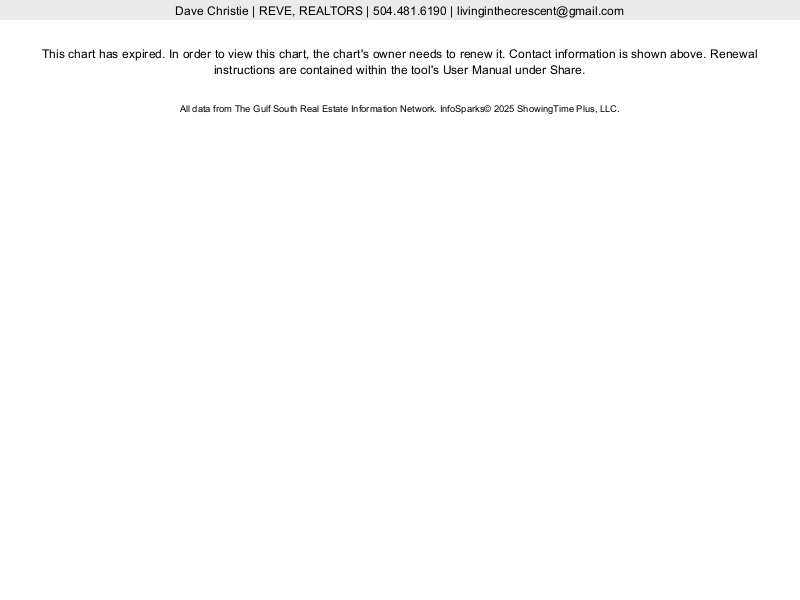 Buyers have certainly hit the pause button since the storm. This is the time of year when the market cools down, but expect pending sales to fall much more than usual in the next couple of months.
In the short term, we'll see inventory remain low, even with fewer buyers in the market. Storm damage will take a number of homes off the market temporarily. Sellers who were prepared to list in September will need to make any necessary repairs before hitting the market. Those sellers whose homes made it through the storm unscathed will want to wait a few more weeks until buyers are ready to start searching again.
By the time the market will be returning to a sense of normalcy, we'll be closing in on the holiday season. However, I expect the end of this year to be a little more active than usual, due to the pause caused by Ida.