As expected, prices in February got real. Everything about January's huge increase looked like it was an anomaly, and it was. However, this more realistic number is still up 10% from last February. There's no indication this upward price trend will change anytime soon. The reason, yet again, is the lack of homes on the market in Orleans Parish and all over the area.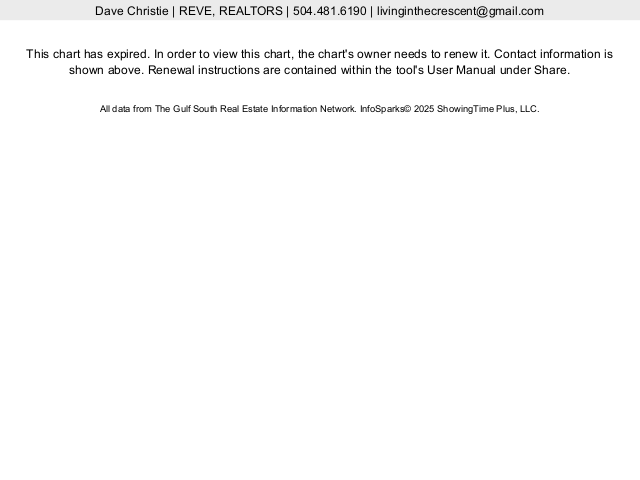 Remember, a balanced market that favors neither the buyer or the seller would have around six months worth of properties on the market. In February, we fell all the way to two. The last time there were only two months of inventory on the market in Orleans Parish was one month after Katrina.
We're at a stage in our market where we have a dog chasing its tail. Sellers are hesitant to put their homes on the market because there's so little for sale. Where would they go? There's so little for sale because sellers are hesitant to put their homes on the market. Grrrrrrrrrrrrrr.
When will it stop? There's hope this cycle is about to break. When interest rates dropped to ridiculous lows during the pandemic, we had a huge surge in home sales. We hit all-time highs in early summer of last year. Since then, interest rates are climbing back up and home sales are cooling off a little in Orleans Parish.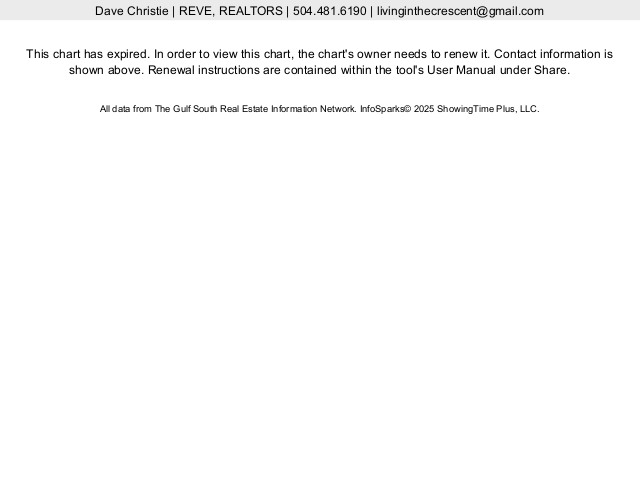 That line is still high, but it shows a trend that could allow homes to stay on the market more than a week or two. That, in turn, would give potential sellers a little more confidence they can find a home to buy. It's early, but we could see a welcome market shift later this year. It won't be dramatic, but it will be welcome.