"Alright, Alright…"
Digging through the May market stats had me channeling my inner Matthew McConaughey. The number of homes for sale in Orleans Parish increased for the third month in a row,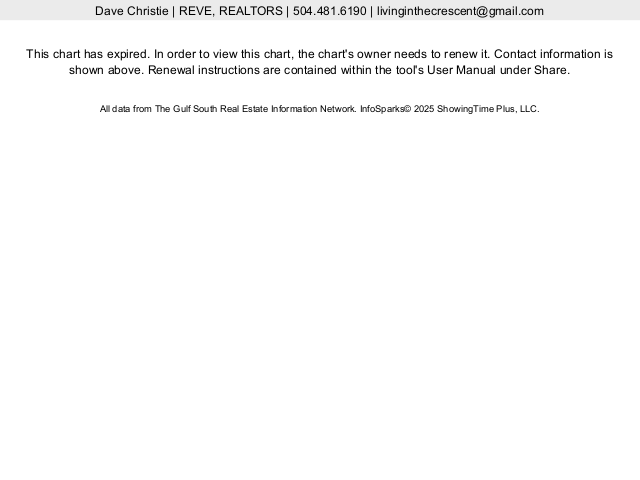 We have a long way to go yet before we get some balance in the market, but things are finally trending in the right direction. What's equally important is the reasonable pace at which inventory is recovering. This looks sustainable.
A big reason why it could be sustained is the effect interest rates are having on buyer demand. There's more good news here, as buyers have remained resilient, and the number of pending sales is hanging steady. Just as I expect inventory numbers to move at a slow and steady pace, I wouldn't expect to demand to fall off a cliff, either. Look for more of a soft landing.
Prices are holding steady, as well. The median price for a New Orleans home in May was exactly the same as what it was in January. Prices took off in 2021, so to see them pausing to catch their breath is great news.
So there you go. May's stats are all rainbows and unicorns. The extreme seller's market lasted longer than we hoped, but we just might be pulling out of it and into some more comfortable territory.