The median price of a home in July dropped 14% from June. No, you should not go to your panic room and strap on a helmet. This is a sign of our market getting healthy – it hasn't been – and a lagging indicator finally catching up to what we've all been seeing for a couple months. Let's get some perspective.
First, please allow me a moment to install a pocket protector and talk about stats. For my market reports, I use the numbers for Orleans Parish only. The "sample size" is relatively low – between 200 and 500 sales each month. By comparison, the "New Orleans Metro" area bounces between 1,000 and 1,700. It doesn't take much for stats to have big swings in one month. That's why I follow the monthly numbers, but always switch to the 12-month rolling averages for a bigger picture of the trends.
Even with this big drop in July incorporated into the 12-month numbers, you can see home values have increased significantly in the last two years.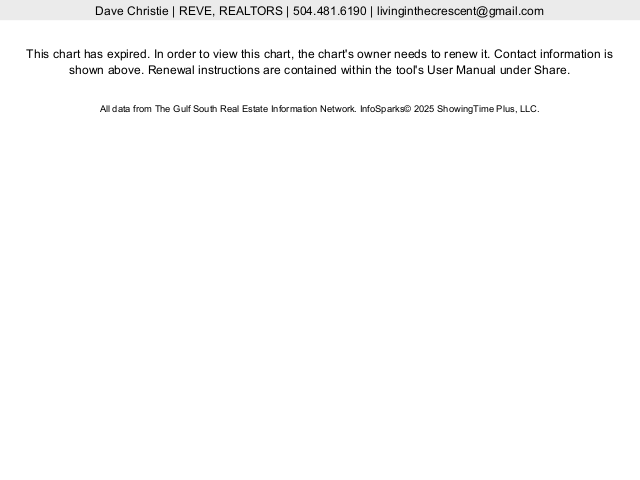 A 9.4% increase year-over-year is remarkably high. Actually, it's not ideal. The sweet spot falls right around 5-6% annually, and that's where I see the New Orleans market headed from here.
The number of homes on the market increased again, for the fifth straight month. That's fantastic news, but it also proves what an inventory crisis we've endured when you consider this is still a seller's market. There are 3.4 months worth of homes for sale. That number needs to be between 5-6 months in order for our market to be balanced between buyers and sellers.
One last stat. The median price wasn't the only number to tumble in July. The average price per square foot for a home sold in the city fell from $272/sf – which was an all-time high and, frankly, stupid – to $244/sf. This is great news, because the cost per square foot in New Orleans has been on a very unhealthy run.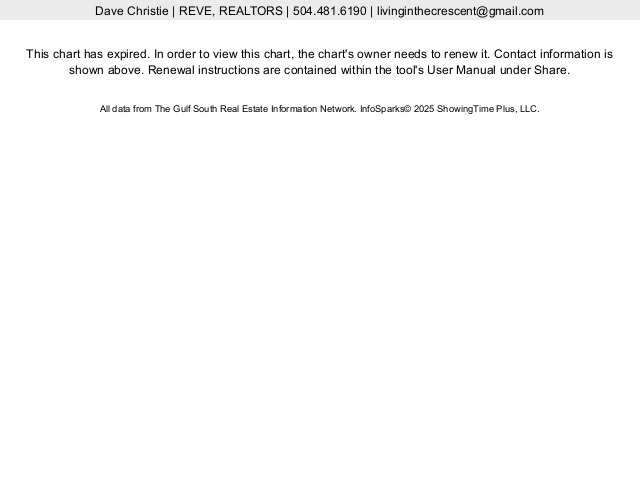 Sure, it's great that current homeowners have a lot more equity in their homes, but that steep line upward also represents a difficult wall to climb over for first-time buyers. Like the median price, I expect the price per square foot to flatten out for a bit and let the real world catch up to the market.
I've been doing this for 22 years, but I still marvel at how the real estate market has an extraordinary ability to correct itself and find its level. July's stats are a great example.