There's good news in the August numbers for both buyers and sellers in Orleans Parish. The number of pending sales jumped, reversing three straight months of declines. Mortgage rates fell from their highs last month, which is the most likely explanation for the rebound. Inventory is up about 10% from last year, and it's taking a little longer for homes to sell in New Orleans. In August, the median days on market increased to 22. Three months ago, it only took 9 days to sell a property.
While it remains a seller's market, the environment is much friendlier for buyers than it was earlier this year. We're still seeing multiple offers on well-priced properties, but not as often. When a buyer is competing for a home, there's less competition – one or two other offers as opposed to four or five. Sellers are more willing to negotiate repairs or credits for inspection items. If your offer is the only one and you want to ask for a seller concession to buy down your interest rate, the response won't be laughter.
Does that mean a bubble is about to burst? No.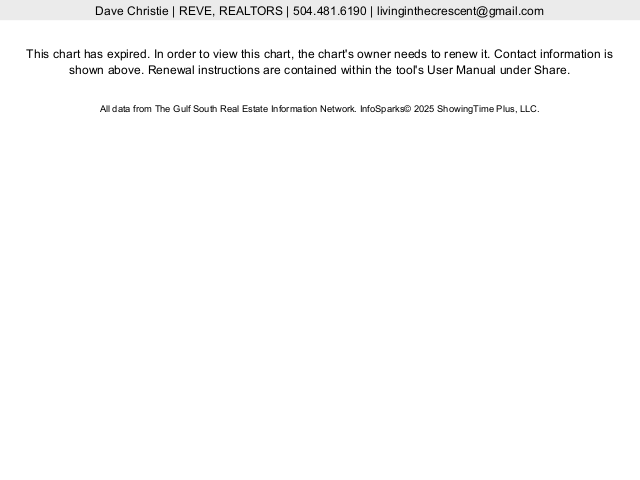 While the number of homes for sale in Orleans Parish increased (albeit slightly) for the sixth straight month, we still have a long way to go to get to a more "normal" number. The small burst of buyer activity in August actually caused the months supply of homes to fall to 3.8. Again, a balanced market in New Orleans has around 6 months of inventory, so things remain positive for sellers.
Mortgage rates have surged again in the last week. so I expect to see prices remain relatively flat for the next few months, while the inventory numbers continue their gradual recovery to more healthy levels. All in all, the market continues to catch its breath after the sprint it started running in 2020.