The Times-Picayune published a story about our real estate market that got a lot of views this past weekend. Overall, it was well written and pretty accurate. (Bonus points for starting a paragraph with, "Paradoxically…") The article's theme is that our market is cooling off, and it is. But to get the complete picture, we need to remember what it's cooling off from, because the stats tell us our real estate market sure as heck isn't cold.
Let's start with the number of homes sold in Orleans Parish. These graphs all go back 10 years to get a sense of how the numbers look historically.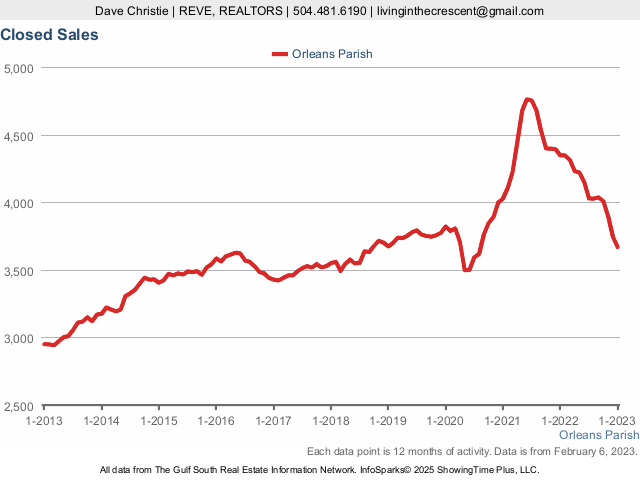 A couple of things stick out. First, the line representing the last year and a half bears a striking resemblance to the foam fingers you'd find in The Blender for a Pelicans game. More topically, there are far fewer sales now than there were a year and half ago, but the number is almost identical to what it was in January 2019, and down very slightly from 2020. We're in line with how the market performs in more normal times.
That flat line for prices I wrote about last month continued in January for the 8th straight month. They're hanging steady because the number of homes for sale remains historically low.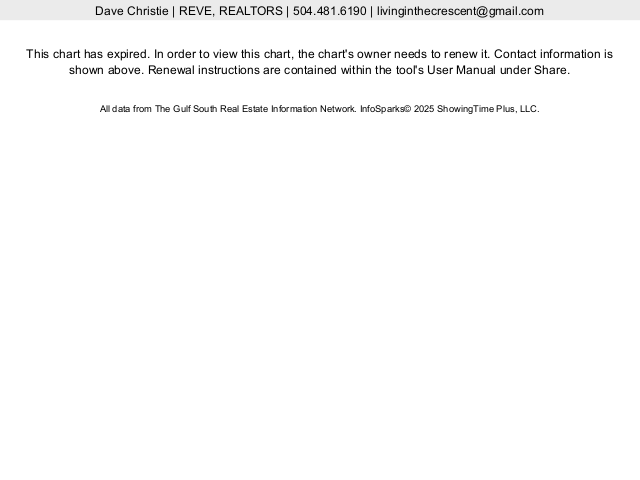 We're recovering from the inventory crisis we had in the COVID market, but there are still far fewer homes for sale than usual. That number would need to double in order to put meaningful downward pressure on prices. I'd like to see inventory get back to the 1,600 territory. That level results in a more balanced market between buyers and sellers.
Finally, I'll end this month's report with some good news. Although our market in New Orleans remains in a slower season until after Mardi Gras, January consistently sees a jump in new listings from the holiday months. My concern was the higher rates would dissuade sellers from hitting the market. Fortunately, sellers came through in January.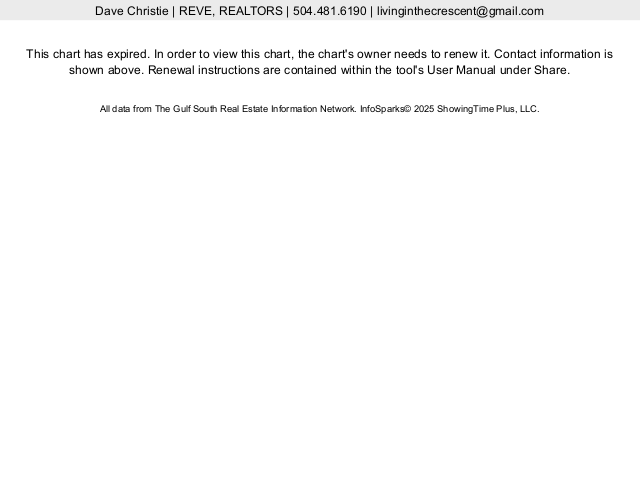 That's a good sign heading into 2023. Hopefully the number of new listings in the next two months will follow suit, and we'll get the inventory we need to get the market to a healthier and more sustainable place.